Doctor Who: The Tenth Doctor Adventures Volume 2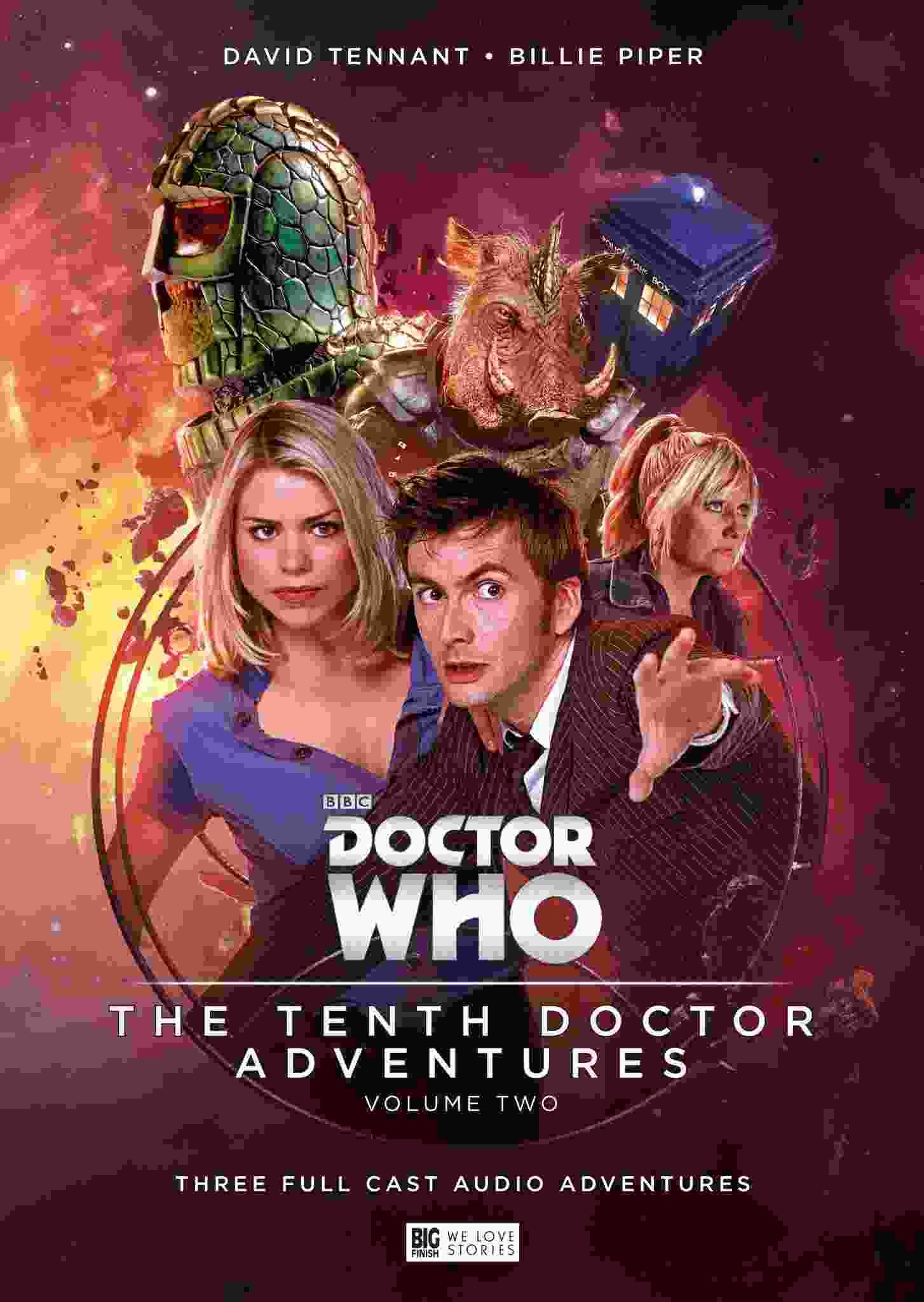 Audiobook
English language
Published by Big Finish Productions.
2.1 Infamy of the Zaross by John Dorney
An alien invasion of Earth isn't quite what it appears to be...
2.2 Sword of the Chevalier by Guy Adams
1791 and the Doctor and Rose get to meet one of the most enigmatic, thrilling and important people in history: The Chevalier d'Eon. She used to be known as a spy, but then she used to be known as a lot of things. If there's one thing the Doctor knows it's that identity is what you make it. Choose a life for yourself and be proud. Mind you, if the Consortium of the Obsidian Asp get their way all lives may soon be over...
2.3 Cold Vengeance by Matt Fitton
The TARDIS arrives on Coldstar, a vast frozen food asteroid in deep space. But there is something sinister defrosting in the network of storage units... the Doctor's old enemies the Ice Warriors!