Non-fiction, classics, religion/atheism, science, sci-fi, to name just a few book topics I gravitate toward.
Adventurer, Kentucky and beyond. zepfanman.com 4K movie collector, music lover, and disc golfer. Info tech for work. Celebrate diversity! He/him.
For those federating, this is my BookWyrm account. Mastodon: @zepfanman@discuss.systems
This link opens in a pop-up window
In 1977 the DEA had acknowledged that decriminilization was worth considering; three years later it called marijuana the most urgent drug problem facing the United States.... advocates of marijuana law reform were pushed out of the mainstream by the growing influence of the parents' groups.... Philosophies of "zero tolerance" and "user accountability" revived the notion that what drug offenders deserved most was punishment.
— Reefer Madness by Eric Schlosser (Page 24 - 25)
During the Second World War, the U.S. government encouraged farmers throughout the Corn Belt to plant 300,000 acres of marijuana, in the hopes of replacing fiber supplies from Asia that had been cut off by the Japanese.
— Reefer Madness by Eric Schlosser (Page 35)
The Revolution of 1910 prompted a wave of Mexican immigration to the American Southwest.... Marijuana was depicted as an alien intrusion into American life, capable of transforming healthy teenagers into sex-crazed maniacs. In 1914, El Paso, Texas, enacted probably the first local ordinance banning the sale or possession of marijuana; by 1931, twenty-nine states had outlawed marijuana.
— Reefer Madness by Eric Schlosser (Page 19 - 20)
The first American law concerning marijuana, passed by the Virginia assembly in 1619, required every household to grow it.
— Reefer Madness by Eric Schlosser (Page 19)
This was published in 2003, but I'll be commenting on it here quite a bit, I'm sure 🌱 #marijuana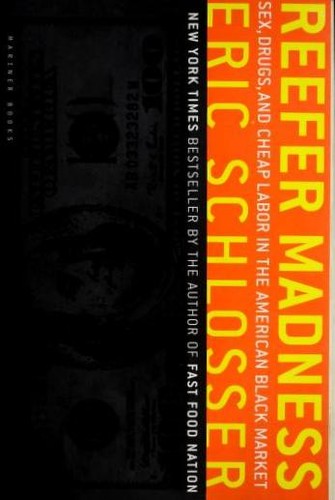 America's black market is much larger than we realize, and it affects us all deeply, whether or not we smoke …
@marvinfreeman No, even this older translation is relatively light reading. The index of characters at the back was helpful, though.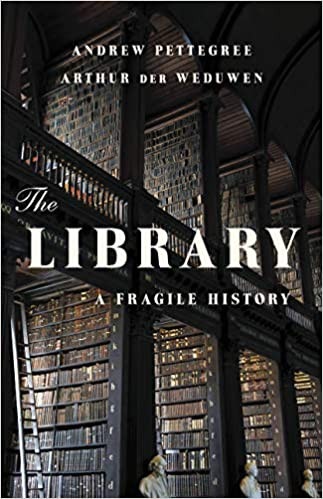 Perfect for book lovers, this is a fascinating exploration of the history of libraries and the people who built them, …
Here We Are podcast interview 👍